It's not easy to figure out how one condition affects another, and understanding the nature of the relationship between Diabetes and lung disease is no exception. Recent research suggests that there is a link between the two and that Diabetes does affect your lungs in many ways.
A theory suggests that Diabetes and lung dysfunction are linked by systemic inflammation. Exaggerated inflammatory responses in the lungs could result in impaired lung function if inflammatory processes are not adequately regulated.
According to a study conducted by Diabetes Care, adults suffering from Type 1 or Type 2 diabetes are more likely to suffer from different lung conditions. The research stated that :
8% of Diabetes patients are more likely to suffer from asthma
54% of the people are more likely to suffer from pulmonary fibrosis
22% of Diabetes patients are more likely to suffer from Chronic Obstructive Pulmonary Disease (COPD)
What Is Diabetes And Its Causes
Diabetes is a severe condition that occurs when your body's blood glucose or blood sugar level increases significantly. A hormone named Insulin allows your body to use the glucose it consumes from food. The failure to create or respond to Insulin causes increased blood glucose levels and abnormal carbohydrate metabolism.
How Does Diabetes Affect the Lungs?
The underlying mechanism between Diabetes and Lungs is yet to be fully understood. Experts are unaware of how Diabetes affects our lung function, but some speculate that inflammation is the reason for lower lung capacity.
Others believe that obesity or smoking is the culprit. The same study published by Diabetes Care stated that obese people have higher diabetes rates and lower lung function than those with a healthy weight.
In either case, lung function can deteriorate as blood glucose levels rise to owe to Diabetes. Studies show that lung function can get worse if blood glucose level increases. The longer you've been suffering from Diabetes, the worse your lungs might function.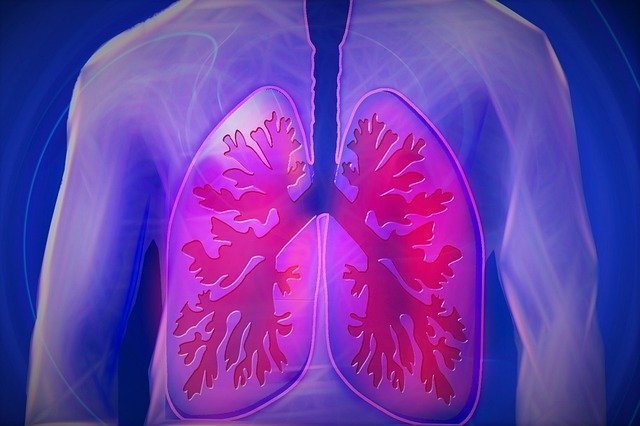 Another possible mechanism in lung disease is decreased muscle strength, which is linked to insulin resistance, implying a link to Diabetes. As a result, neuropathic and myopathic changes in respiratory muscles may reduce the efficacy of the ventilatory pump, resulting in functional lung abnormalities.
People who are diagnosed with Type 1 or Type 2 diabetes are more susceptible to Lung problems.
Water/Fluid In Lungs Due To Diabetes
Diabetic Cardiomyopathy is a cardiac muscle condition that affects people who have Diabetes. It makes the heart incapable of adequately circulating blood throughout the body, which results in heart failure and, therefore, accumulation of fluid/water in the lungs.
Diabetic Cardiomyopathy remains utterly asymptomatic in the initial phase. It can only be detected when it increases to a certain point and you have coronary artery disease or concomitant hypertension.
Furthermore, the diabetic patient may show subtle symptoms of diabetic Cardiomyopathy, such as impaired left ventricular compliance, left ventricular hypertrophy, or both. Consult your doctor immediately if you face or feel any breathing issues or abnormality in your body.