Over the years, there has been a drastic rise in the number of diabetic patients worldwide. It's a disease affecting people in their millions each year, and this number continues to increase.
The question always asked by diabetic patients is always "what should we eat?" It leads to another question "can diabetics eat acai bowls?"
What is acai?
Acai is berries that have become widely known as a result of the numerous health benefits they offer. The berry has been used by Brazilians, particularly the Amazons, for generations as a health supplement and weight loss enhancer.
In this article, we will look at the various benefits of acai and acai bowls for diabetes.
Facts About Acai
Acai berries are rich in antioxidants and contain up to 25% of Vitamin A needed daily by the body.
Acai helps promote regular movement of the bowel.
Some studies show that it helps lower the risk of heart disease.
BENEFITS OF ACAI BOWLS FOR DIABETES:
Boosts Immune System:
Research has shown that acai contains the polyphenolic compound, which can help in the improvement of malfunctioning cells. This is highly important for diabetic patients as they need constant improvement of their immune systems.
Aids Weight Loss:
Something familiar with diabetes in some people is obesity, and acai can help solve this issue. Acai has been used by many to aid weight loss.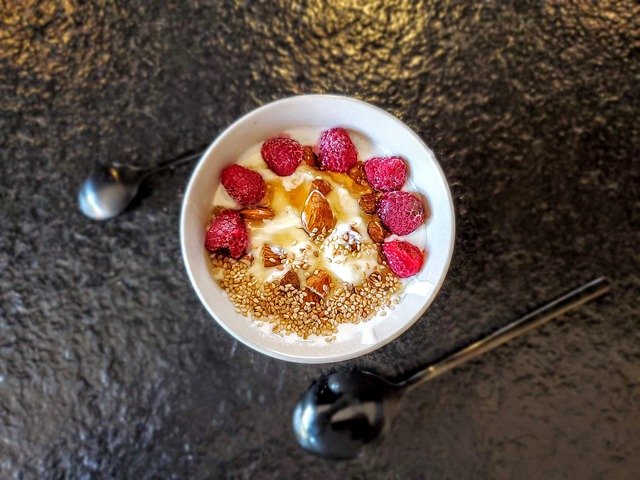 Also, its properties manage your cravings and reduce fat deposits found in the body due to its properties.
Rich in Antioxidants:
Acai contains more antioxidants than most blueberries. These antioxidants protect against free radicals, reduce oxidative stress, and prevent the overgrowth of harmful bacteria into the body.
Regulates Blood Sugar:
Studies have shown that acai has the potential to reduce blood sugar levels and prevent diabetes. This is due to its richness in polyphenol. This compound regulates the way the body digests the carbohydrate it receives.
FAQs on Acai and Diabetes:
Do acai bowls have a lot of sugar?
No, acai bowls do not contain a lot of sugar. It is safe for people with diabetes as it does not increase blood sugar levels.
The acai berry, when eaten alone, has a bitter taste. Hence, commercial brands add artificial sugar and syrup to hide the taste.
Is acai low glycemic?
Yes, acai has a low glycemic index score which is good news for people with diabetes as it makes the fruit completely safe to eat.
Conclusion:
Although more research is still being carried out on the health benefits of acai bowls, the berry inevitably contains essential nutrients that will enhance the overall health of diabetic patients.
However, before consuming acai bowls, you must consider the number of ingredients used to determine the calorie content. Preparing your acai bowl at home can help you watch your portion sizes and is a helpful way to take control of what you're adding to your plate.
Aside, these most acai bowls are high in potassium, fiber, Vitamin C, etcetera.